About Us
SSMI is a secular, independent, non-profit society that serves women and children from under-privileged families and empowers them to realize their potential with dignity and pride. We provide high quality, holistic social services to those living in the slums of West and North-West Delhi through our free school, nutrition programme and health services, and provide vocational training and employment for women. We are also building the capability of the next generation of social entrepreneurs through our School of Social Enterprise.
SSMI is registered under the Societies Act 1860 (Regd. No S 2499/1964). SSMI is not affiliated to any national or international organization. Registered as the Swami Sivananda Institute of Fine Arts and Crafts, SSMI is managed by a Trust Board and an Executive Committee.
the history of SSMI
Founded  in 1964 and later transferred to a four acre campus in East Punjabi Bagh,  SSMI has a Vocational and Production Centre, a Free Primary and Secondary school and an Early Child Care and Education Center. The Vocational and Production Center for Women  was funded by the German Foundation, Missorier. SSMI was a pioneer for imparting industrial training to women in the early 1970's. 
The Founder of the society Mrs Varalakshmi Rao was a visionary and a disciple of Swami Sivananda, founder of the Divine Life Society in Rishikesh. When he passed away in 1963 Mrs Rao decided to build a Memorial Institute named after him.
In keeping with the the purpose and tradition laid down by our founder, SSMI today works in the areas of Nutrition, Women Empowerment and livelihood, Education and Health and provides services to over 20,000 people daily and employs over 300 people. The proceeds from Textile & Food production enterprises help finance the work SSMI does.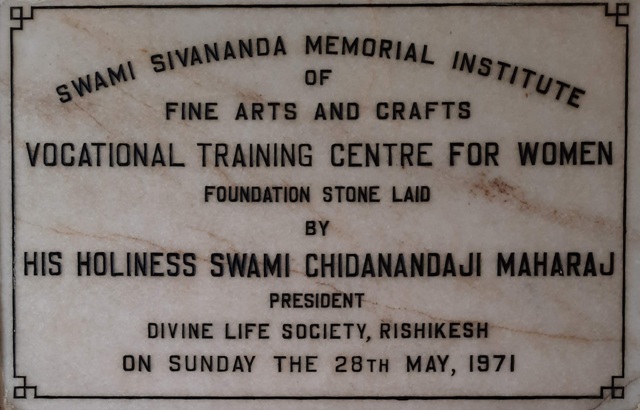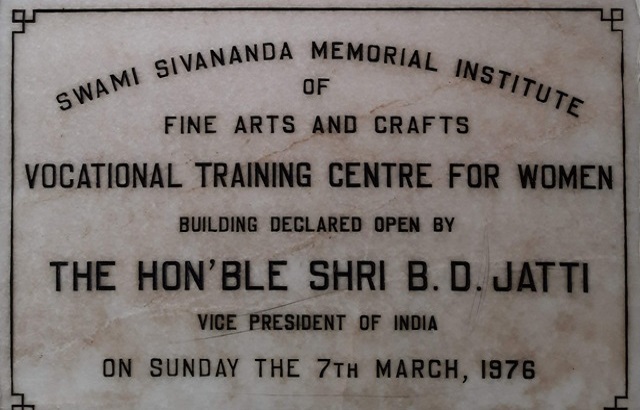 TRUST BOARD MEMBERS AND
EXECUTIVE COMMITTEE MEMBERS
Ms. Reva Nayyar

Chairman, SSMI

Former Secretary, Women and Child Development, GOI
Swami Nirliptananda Ji

Ex-chairman

Divine Life Society
Swami Padmanabhananda Ji

Member

General Secretary, Divine Life Society
Mr. K. Vijay Rao

Member

Former CEO Epicenter Technologies & Ex. MD AT&T (GBSC) South Asia
Ms. K Sujatha Rao

Member

Former Secretary, Health and Family Welfare, GOI
Ms. Anshu Vaish

Member

Former Secretary, School Education, GOI
Ms. Sindushree Khullar

Member

Former, Secretary, Niti Ayog, GOI
Mr. Pradeep Sethi

Member

Managing Director, Corporate Insight Pvt. Ltd
Mr. Chander Shekhar Goel

Member

Founder, Goel Engineering, Faridabad (India) ; General secretary IMT Industries Association, Faridabad
Mr. K. Ashok Rao

Ex-Offico

General Secretary, SSMI
Mr. Ranjeet Singh Dugar

Member

 Treasurer, SSMI
Dr. Parul Bhatnagar

Member

Associate Professor, Dayalbagh Institute, Agra
Ms. Sunita Bhasin

Director, SSMI

Director and Ex - officio member of the Trust Board SSMI
COLLABORATE. DONATE. VOLUNTEER.
COLLABORATE. DONATE. VOLUNTEER.
We need your help to make life better for the under-privileged women and
children we work with. Please consider volunteering with us, attending
a workshop or making a donation.