Ms. Varalakshmi Rao –
Our founder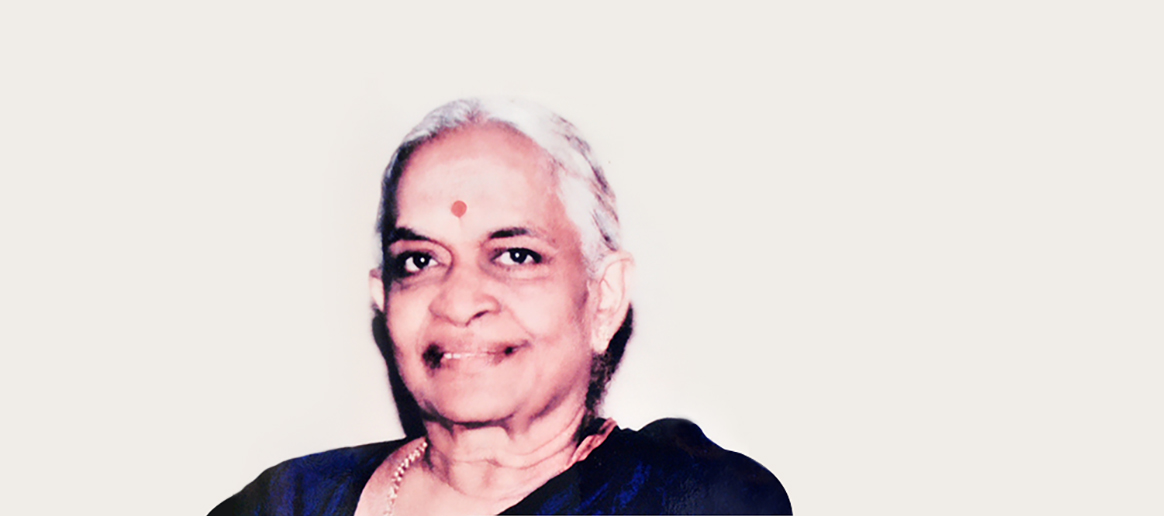 SSMI was founded by Kanuru Varalakshmi Rao. Varalakshmi was born in 1913 into a prosperous farmer's family in Arugolanu, Andhra Pradesh. Her father died when she was 8 years old and her mother had to manage the farm and ward off the money lenders who came calling, something women traditionally did not do.
Soon after marriage Varalakshmi travelled to England where her husband, Lakshman Rao, completed his doctorate. Due to the outbreak of the Second World War the couple couldn't return to India and Varalakshmi volunteered as an Auxiliary Nurse and studied for a degree in social work. Her life in this period, first as a child bride, then mother and living in a foreign land with little money and no family or friends nearby gave her an insight into the life of women living in conditions of deprivation.
Varalakshmi returned to Delhi in 1950 and set up an organisation for women from Andhra Pradesh living in Delhi and providing maternity and family welfare services for female construction workers. During this time her quest to nourish the spiritual side of life led Varalakshmi to Rishikesh were she became a disciple of Swami Sivananda. In 1963, Sivananda died and she decided to build a institute in his name. The Swami Sivananda Memorial Institute (SSMI) was born in 1964.
SSMI started in the garage at her residence, 9 Janpath New Delhi and craft classes were provided to women, enabling them to produce and supplement family income. Varalakshmi started Bharatnatyam classes and introduced the Kuchupudi style of Indian classical dance by brnging teachers from Kuchupudi. In 1966 land was acquired in Punjabi Bagh and the construction of the current campus was completed by 1976.
In the later years, Varalakshmi joined the order of Sanyasis who opt out of material world and devote themselves to spiritual endeavours. The strong foundations Varalakshmi laid have enabled SSMI to withstand many storms over its 56 year existence and stand proud of its founder and the many thousands of lives SSMI has touched.
Ms. Sunita Bhasin –
director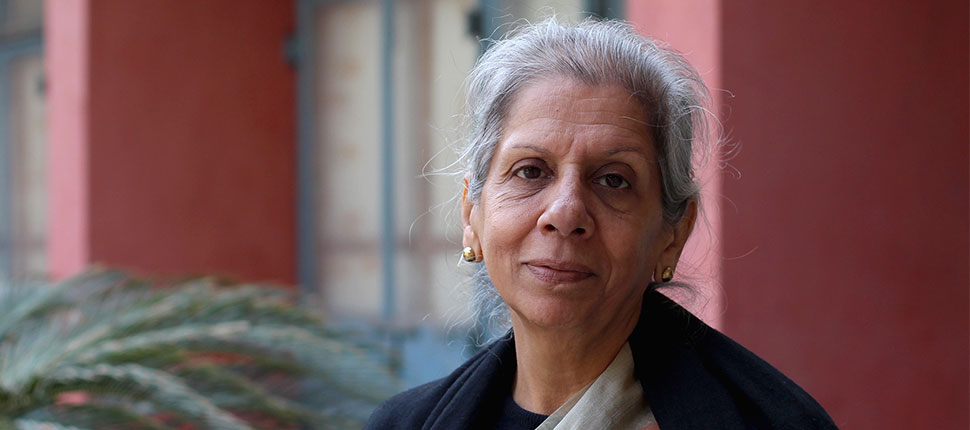 Sunita is a committed educationist, environmentalist, community organiser and a lover of textiles and craft. Sunita is a graduate of Bhopal University and a postgraduate from Rajasthan University. She also studied at Syracuse University in New York. She started her career working at Doordarshan, the Indian public service broadcaster. 17 years at the National Council of Educational Research & Training followed where she produced programmes for UNESCO funded radio pilot project teaching Hindi through All India Radio and developing low cost teaching aids for early and primary education.
In 2003 Sunita joined SSMI as its Director and has used her strong educational background to oversee a significant programme of training and employment for women in textile and food processing, and SSMI has flourished in her time as Director.
COLLABORATE. DONATE. VOLUNTEER.
COLLABORATE. DONATE. VOLUNTEER.
We need your help to make life better for the under-privileged women and
children we work with. Please consider volunteering with us, attending
a workshop or making a donation.